January 2003 laying of the corner "stone"

Well, not a stone, but the first section of the permanent layout bench work. Using a set-up jig, we mass produced rectangular, modular bench work sections that we used to quickly fill the room. We followed this with 3/4" plywood sub-roadbed upon which we layered Homasote
TM
and then track. As soon as we could, we got trains out and started testing our handiwork.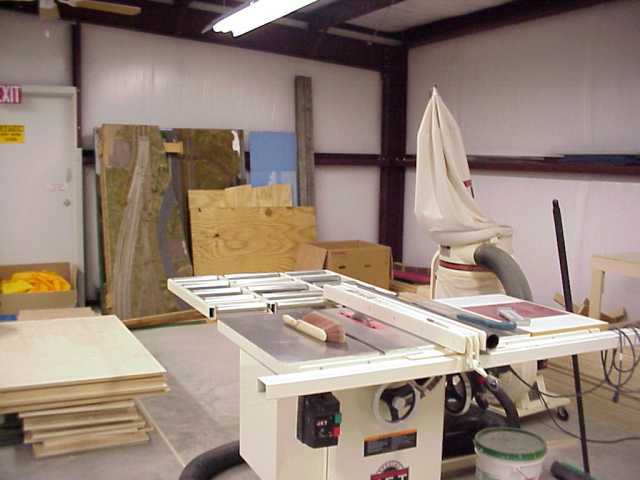 Tools and lumber ready to be put to use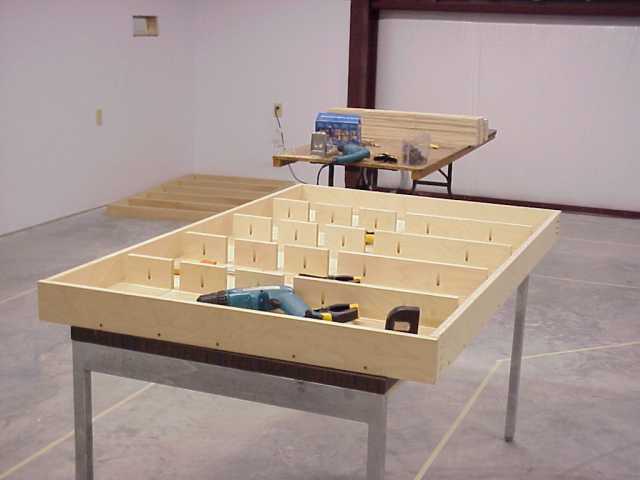 Here's the jig to mass produce benchwork modules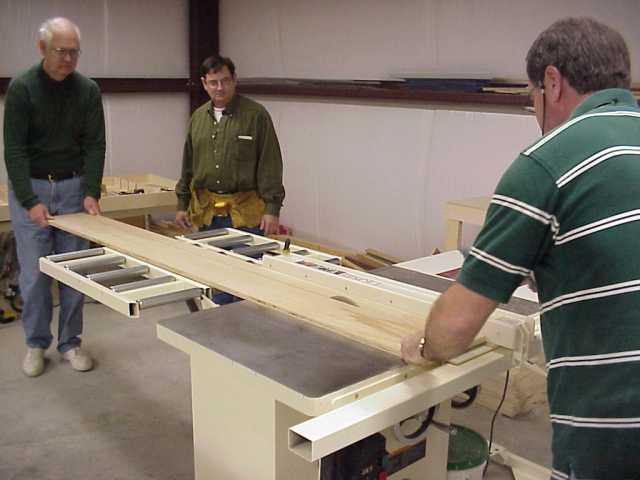 Duane Darling and David Tumulty rip plywood into 1"x3" dimensional strips as Marty Barkley looks on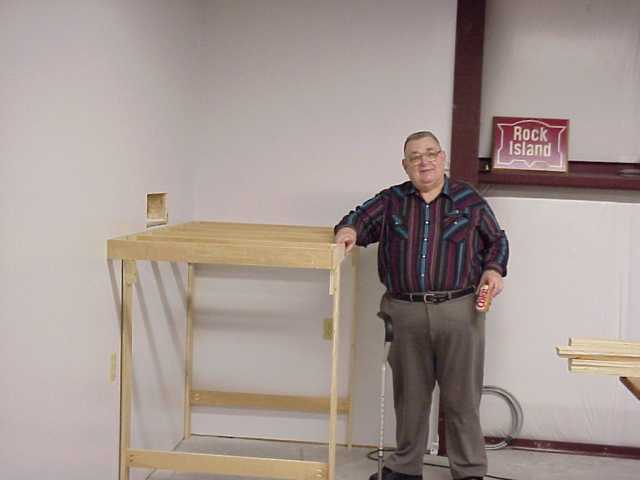 At long last. Steven Foster stands next to the first benchwork module to be installed.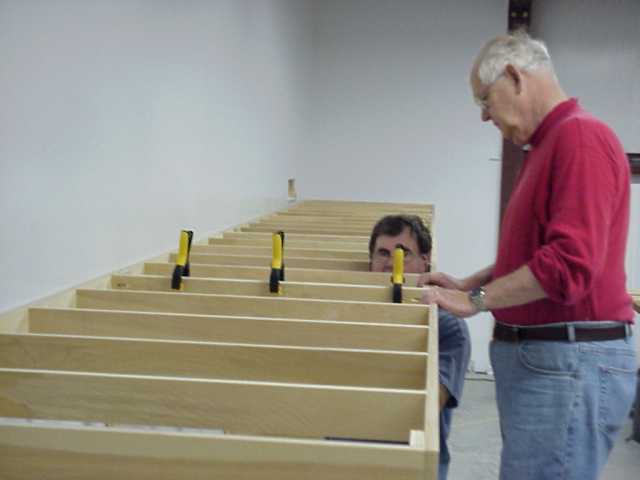 David and Duane screw 2 more modules together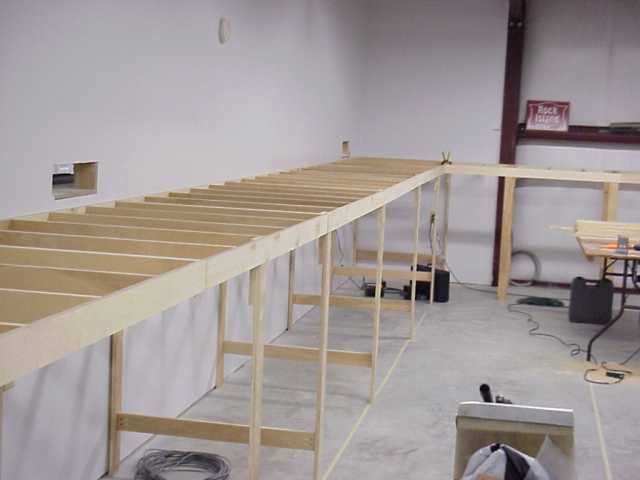 With all those modules pre-made and ready, the assembly goes quick.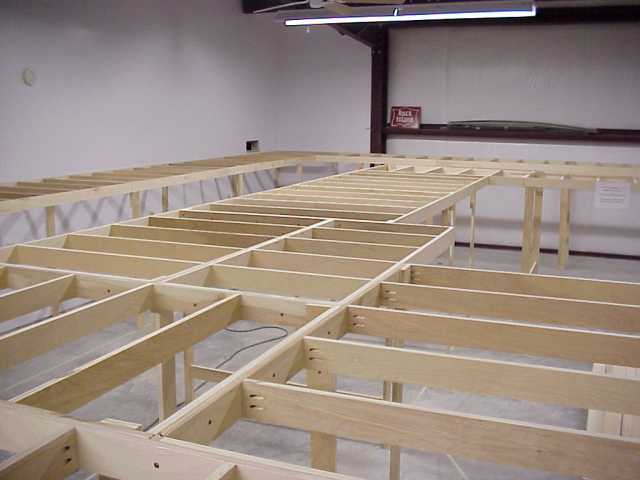 The room is getting built out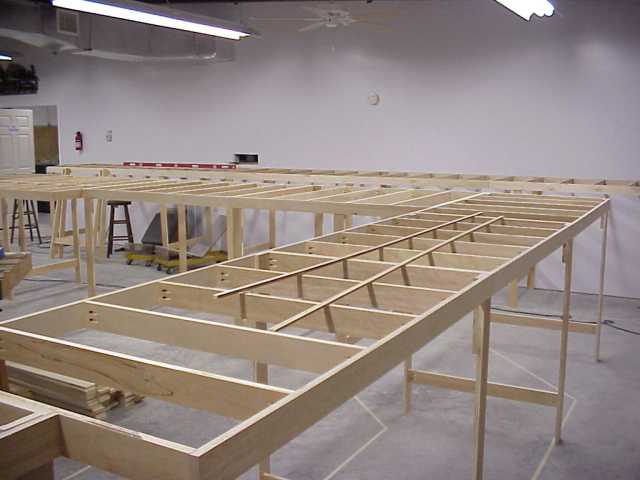 Another shot of the benchwork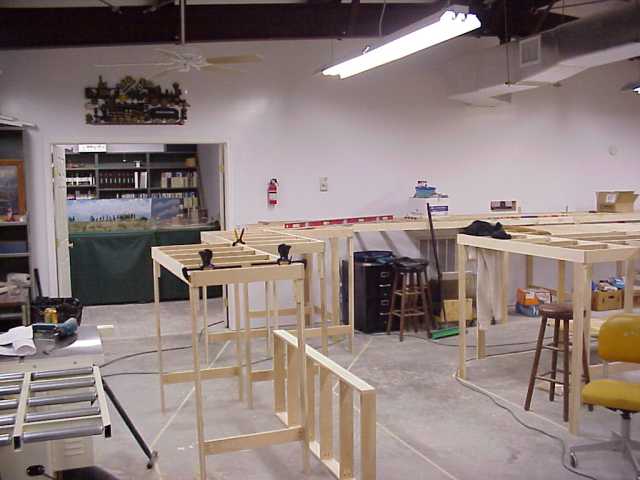 Benchwork taking shape. The modular layout was moved into the meeting room and out of the way.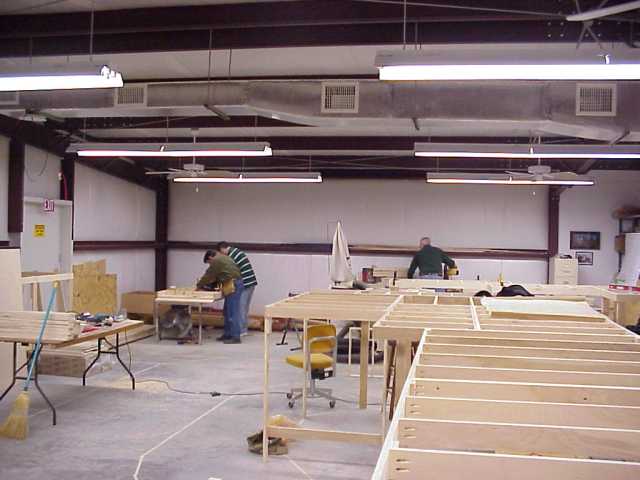 Duane at the table saw, Marty and David assembling a module in the jug.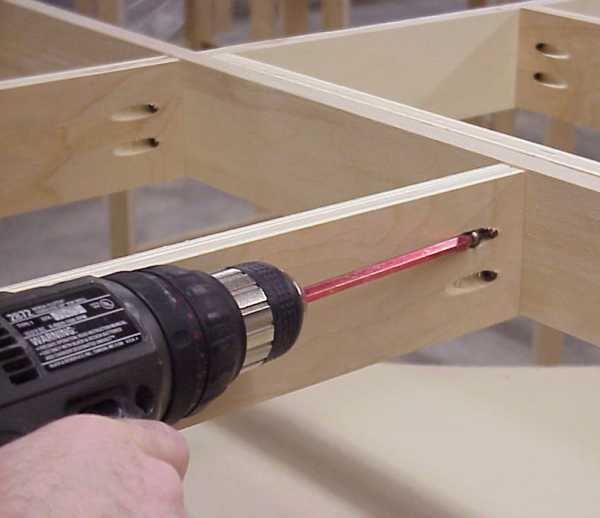 Pocket screw hold it all together. They can be easily removed, allowing rearrangement of the
cross joists if necessary, to clear Tortoise machines of whatever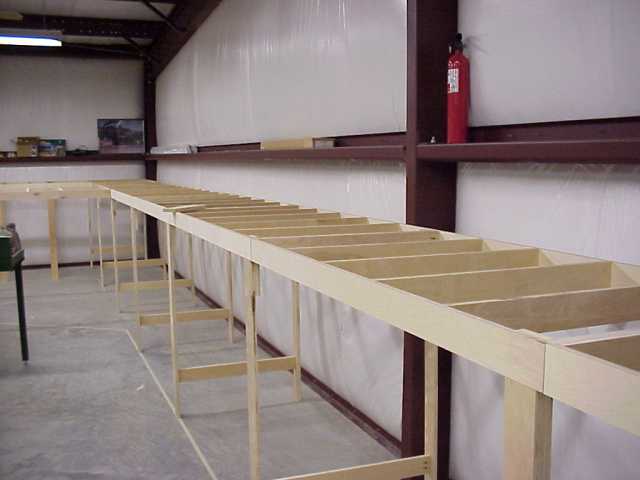 Benchwork along the south wall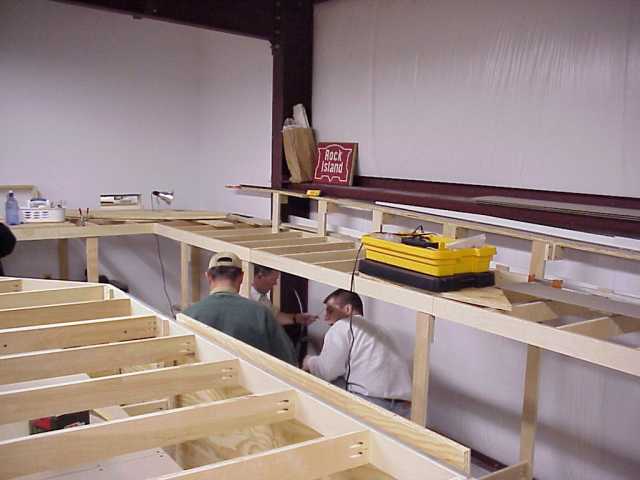 Barry Cottrell, Mike Kremheller and Scott Kurzawski start running wires under the layout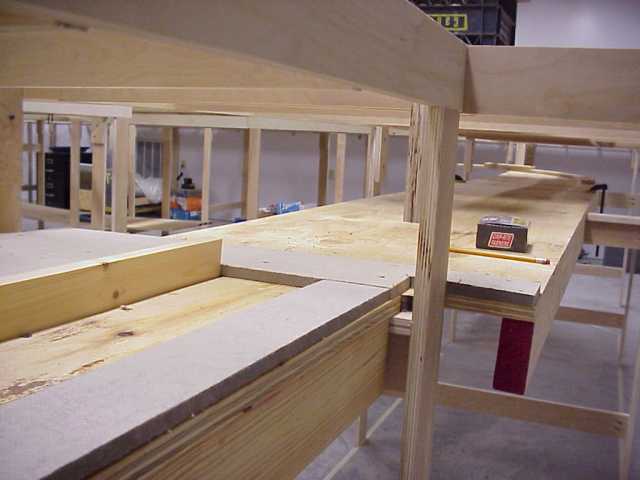 Benchwork for the Larkspur staging yard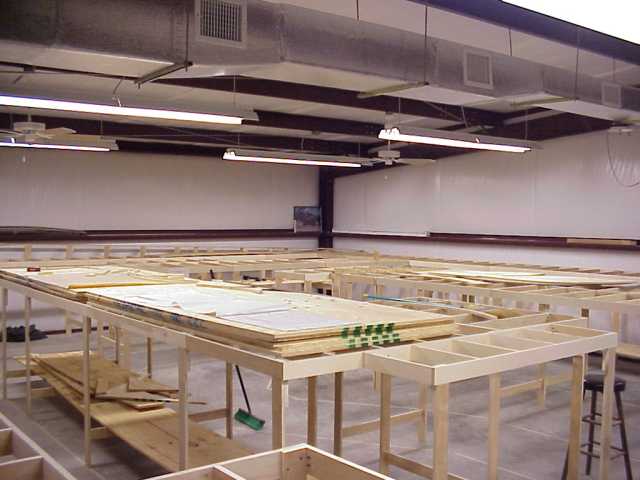 The rough benchwork is pretty much complete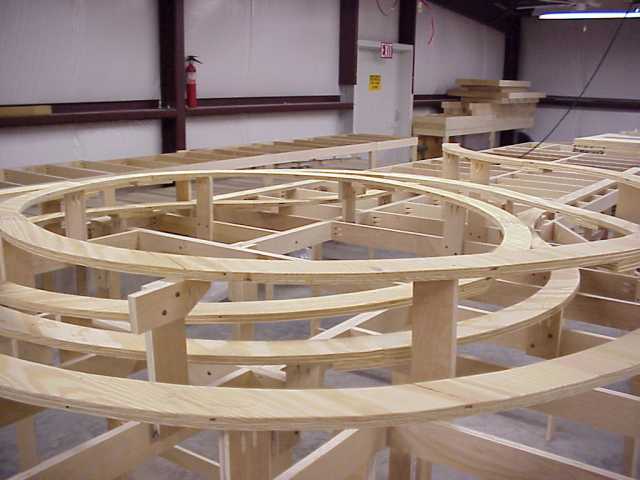 This shot of our two nested helixes show how the plywood sub-roadbed is constructed.
These helixes change in diameter and cross over each other, making their construction more difficult.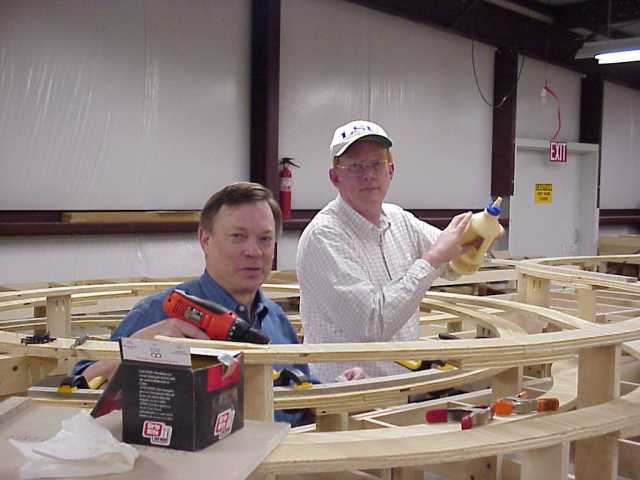 The "glues" brothers, Mike Kremheller and John Christiansen, laying Homasote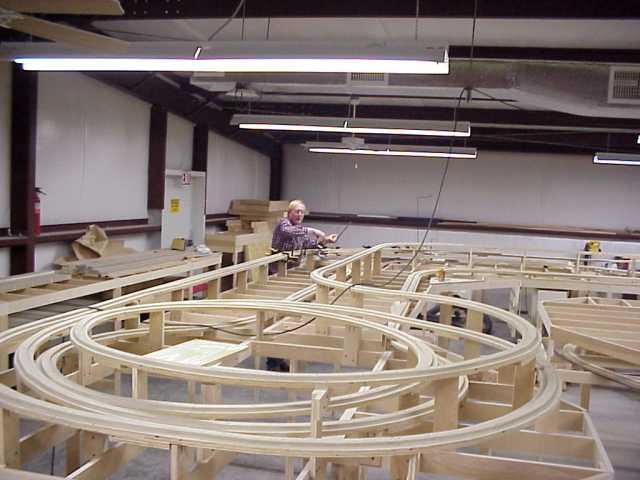 The helixes are ready for track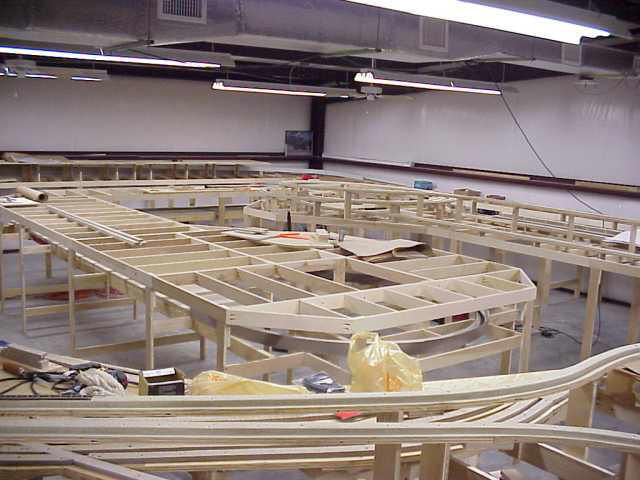 Looking out across the emerging layout from the entrance door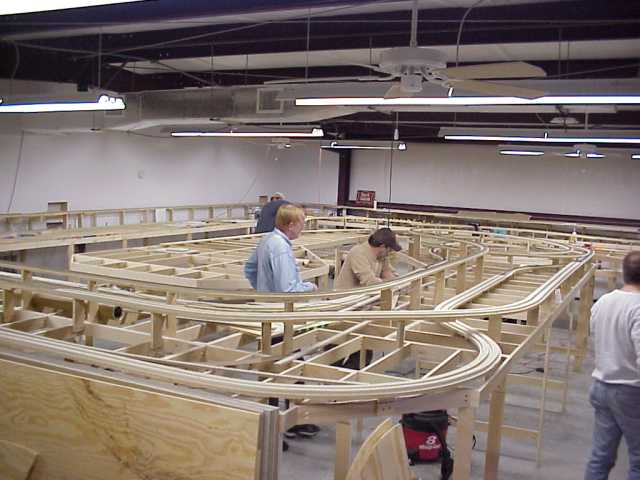 A shot taken from another corner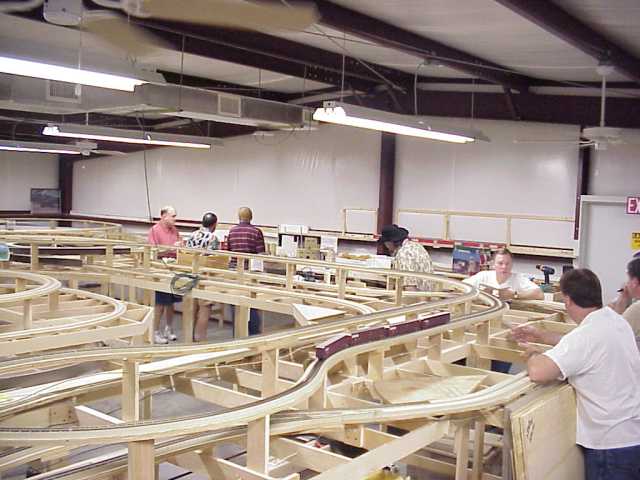 +
Couldn't wait for all the track to get down to put out a string of cars.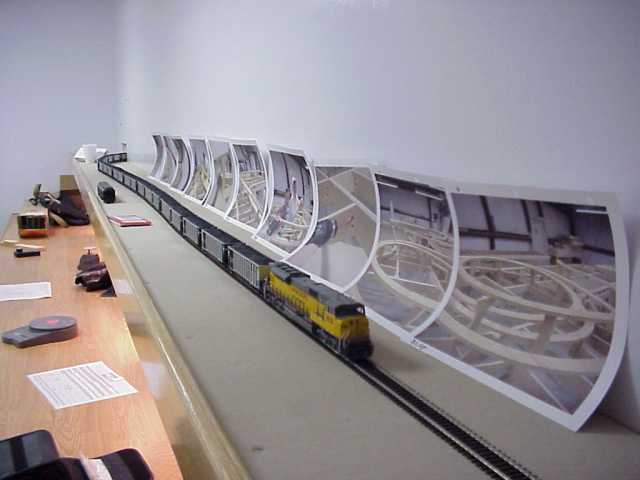 At long last, the inaugural train makes a test run, snaking its way down temporary
track laid on one of the 2 stacked staging yards over the workbench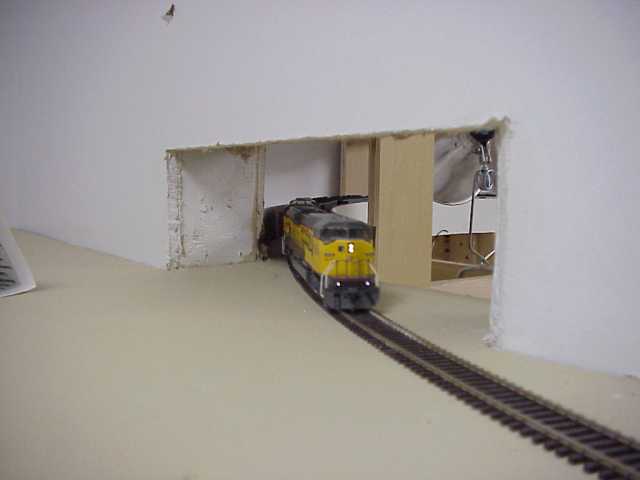 The test train passing through the wall separating the layout room from the workroom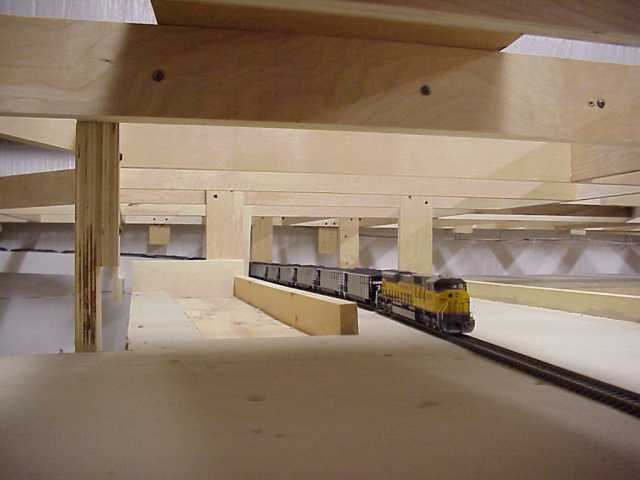 Running down the track across the benchwork for the Larkspur staging yard ...

.. and running out of track. Have to quit playing and lay more track!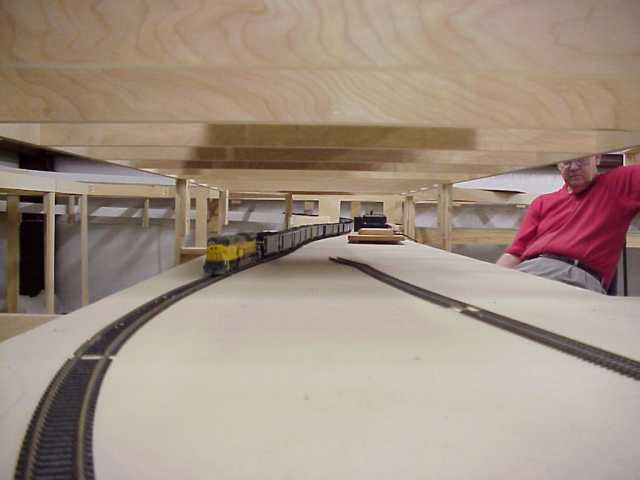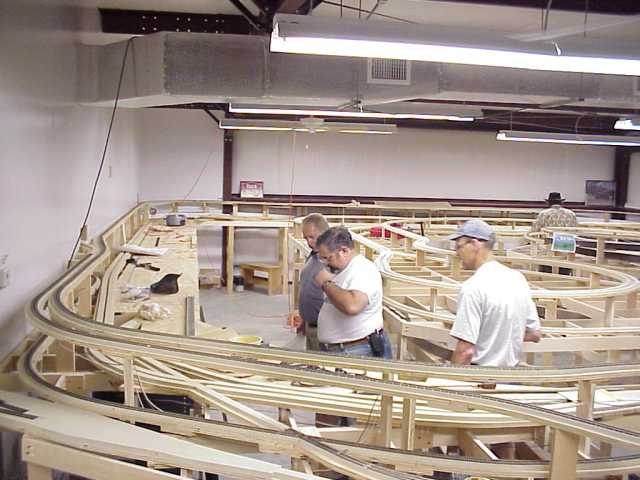 Charlie Richmond ponders the location of the diesel service facility
as Jim Dunnuck & Ray McClure look on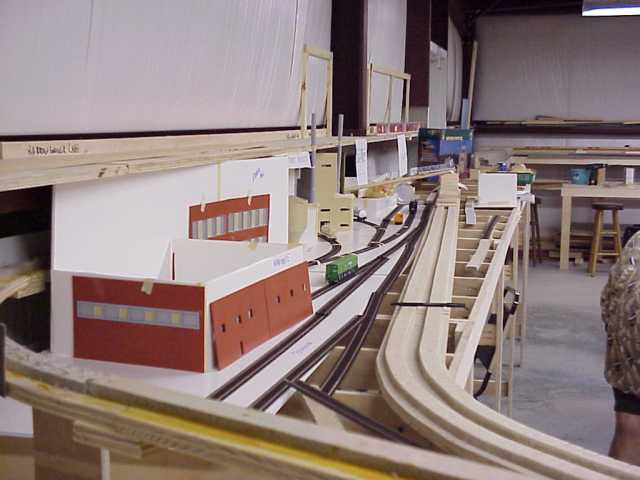 Mock up of what will become the Paper Mill in Paulsboro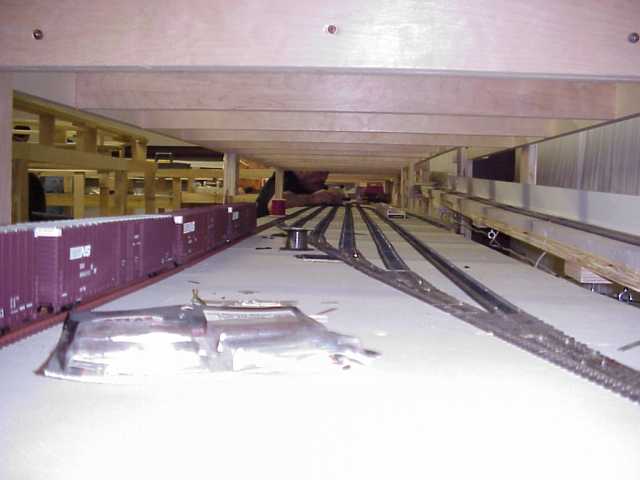 Hidden staging in Shashone Yard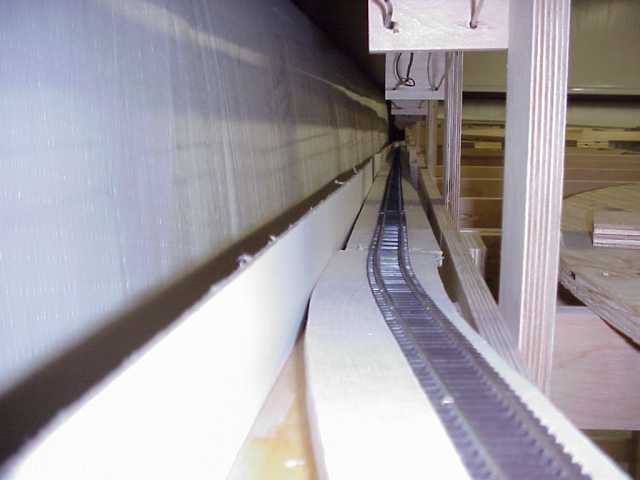 One of the two grades down to the 2 hidden staging yards
With the below layout balloon track, whole trains can be turned around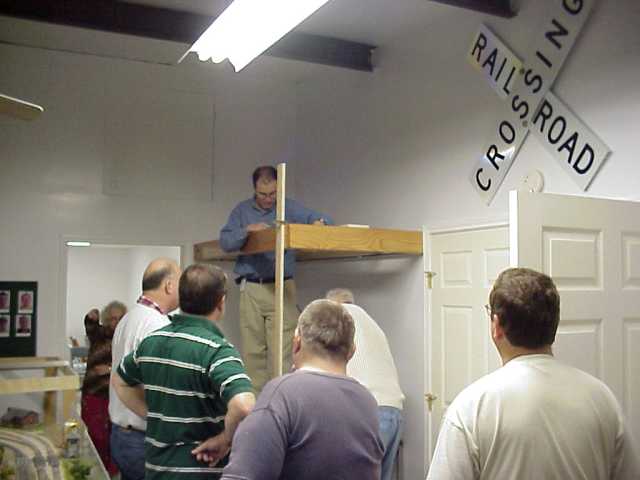 Miguel Macias helps steady the valence over what will ultimately become our Dispatcher's Desk